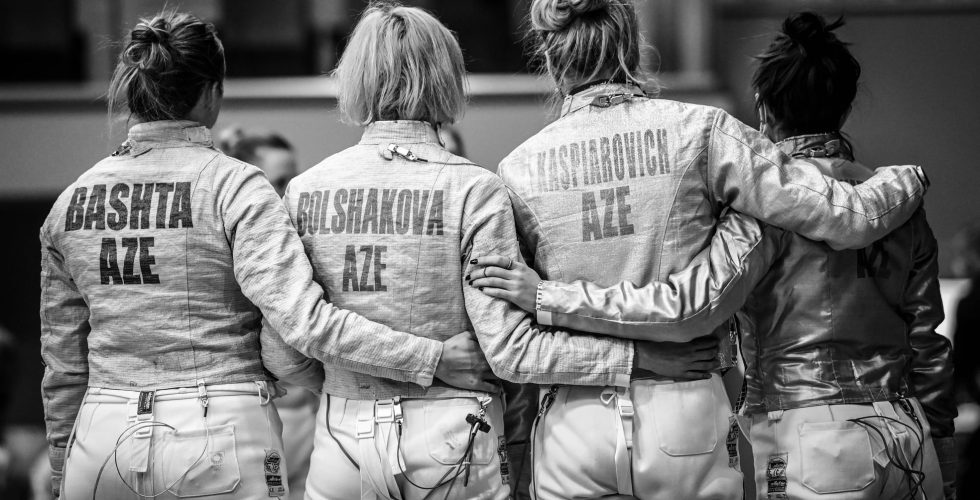 Azerbaijani women's sabre team have finished second at the International Fencing Federation (FIE) World...
Federation
Azerbaijan Fencing Federation was established on April 28, 1992 and became a member of International Fencing Federation in May, 1992.
The early report-election conference of Azerbaijan Fencing Federation was held on September 20, 2017 in the National Olympic Committee administrative building and new executive members were elected.
Fencing is a system of techniques for using hand-held melee weapons in hand-to-hand combat, inflicting and repelling blows and thrusting.