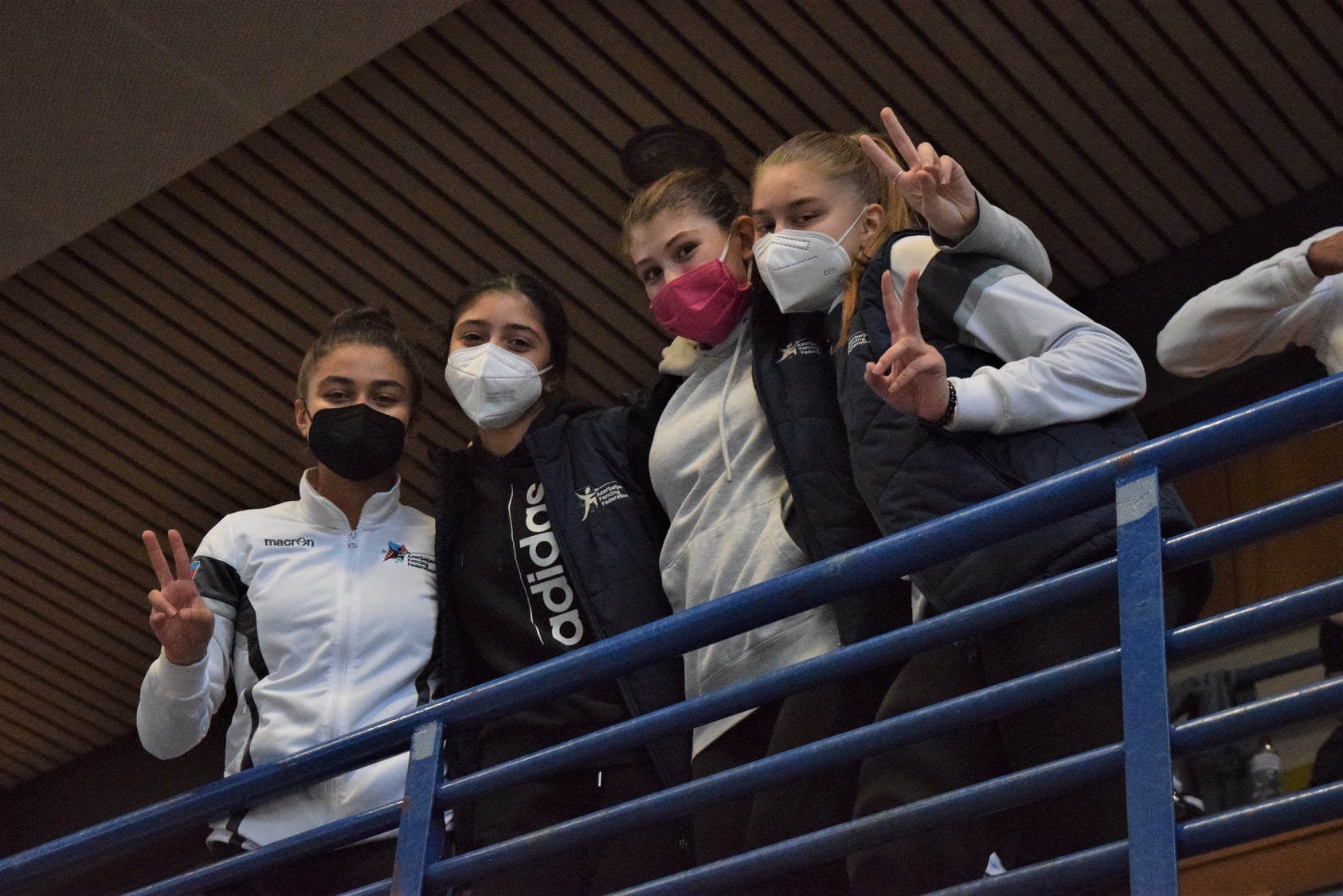 Our cadet epee fencers participated in European Cadet Circuit series Hartmann Cup tournament held in Heidenheim, Germany. Nazile Rahimova with 4 wins in group stage advanced to 1/32 finals. She gained victory against her opponent from Ukraine 15:8, but then failed to win against Polish epee fencer. Khadija Hasanli with 2 wins in group stage, lost to winner of tournament, Russian fencer in play-off stage. Aynur Guliyeva advanced to play-off stage while gaining 2 victories in group stage. But she also failed in play-off while losing to Polish fencer. Alfiya Abdinova with one victory early left the tournament.
Women epee team lost 40:45 to Lithuania in team competitions.
In individual men competitions, Raul Aruslanov gained 2 wins in group stage and advanced to play-offs. He won against 2 opponents from France, but failed in 1/32 final while losing 8:15 to Jakopo Rizzi from Italy. Jamil Hidayetov and Orkhan Hasanli with 2 wins in group stage failed to advance to play-offs.
Men`s cadet team of Azerbaijan lost to Germany-2 team 27:45, Romania 38:44 and failed against Poland-2 team 39:45.