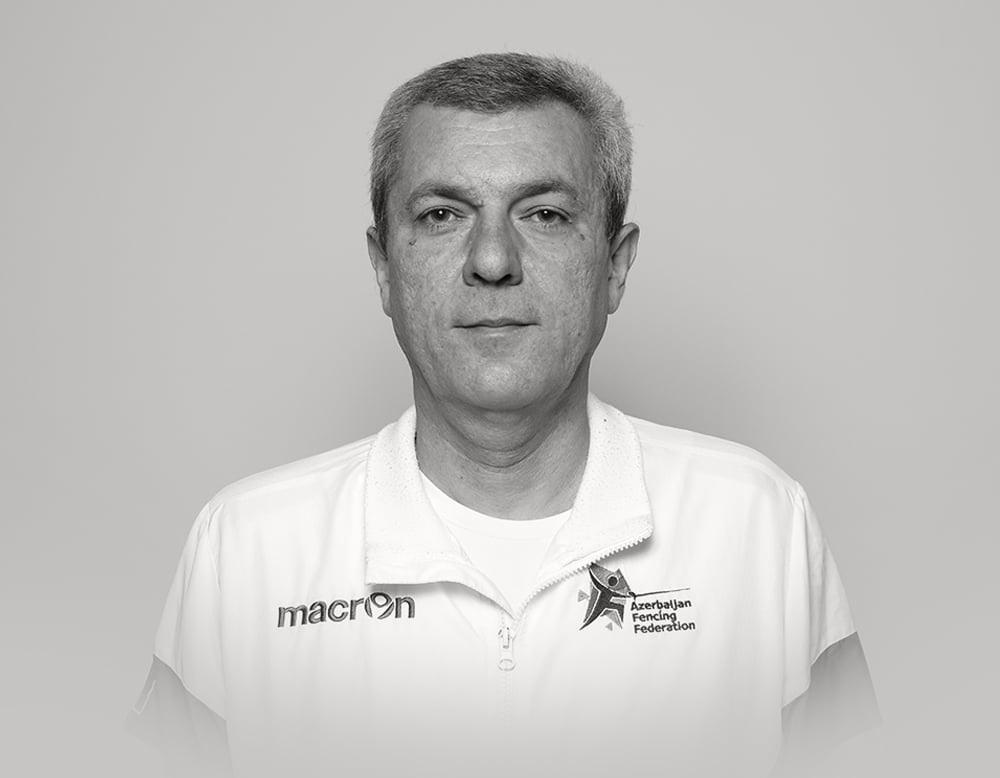 LAUSANNE, Switz., Dec. 10, 2021—The FIE is saddened to learn of the passing of Jahangir Safarov (AZE) on November 12. He was a coach of the Azerbaijan national fencing team as well as a national referee. He was born on March 9, 1968.
Safarov began fencing at age 10. He became a medallist at numerous USSR competitions and participated in World and European Championships and was named a USSR Master of Sports in 1985.
He became a coach of the Azerbaijan national team in 2001, producing several national champions as well as medallists at international and regional competitions, and was the head coach for cadet women's sabre. Safarov's student, Zarifa Huseynova, took the bronze medal in individual cadet women's sabre at the 2021 Cairo Junior and Cadet Fencing World Championships. His son, Javanshir Safarov, whom he also coached, took silver in men's sabre at the Tehran Junior World Cup in December, 2013.
On behalf of the world fencing family, the FIE offers sincere condolences to Jahangir Safarov's family and friends, the Azerbaijan Fencing Federation and the European Fencing Confederation, and we express our deepest sympathy during this difficult time.